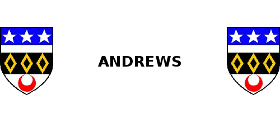 A potted history
My 'limited' (see note at end) research so far has lead me to my 3x gt. grandmother Rebecca Andrews who, it appears, had a 'liaison' with one Richard Stannett. I know precious little about Rebecca other than that, according to the 1851 census, she was born c.1811 in Taplow. Her liaison with Richard resulted in the birth of an illegitimate child, Richard Stannett Andrews in 1839. His birth certificate clearly shows that his parents were not married. So, he has the honour of being the earliest (known) bastard in my direct line. I am advised by the good people at RootsChat that illegitimate children inherit their mothers surname. Whilst I've found a possible 1841 census return for Rebecca, there's no mention of her son. Given the lack of detail in the '41 census, I've not been able to (positively) trace him. In addition, I've not (so far) been able to find further info of Rebecca.
Richard Stannett Andrews, my 2x gt. grandfather, was born 24 Oct 1839 in Wooburn Green. 12½ years later, in the 1851 census, Richard is an errand boy living with his mother (who's the household head and unmarried), Rebecca Andrews. His name is recorded as Richard Stannett Andrews (as it is on his birth certificate, so father's name is still used). However, by the time he married Elizabeth Frith in 1866, he had dropped the 'Stannett' completely (although adds 'Andrews' to the end of his father's name). It would appear that Richard was an only child, so there's fewer chances that I'll find anyone else researching this line! Richard & Elizabeth had 5 children. Only one was a boy, my gt. grandfather, Herbert Richard Andrews.
So next is Herbert Richard Andrews born 14 Jul 1874 in Staines, Middlesex. This was the chap who worked with Albert Edward Hyman at the Linoleum factory in Staines. Herbert married Maria Gertrude Harmes (AKA Gertrude Maria Harmes) in 1899. Herbert & Maria/Gertrude had 11 children. Their first born was Richard Joseph Cecil Andrews.
My grandfather, Richard Joseph Cecil Andrews, born 23 Mar 1900 in Egham, Berkshire (yes, Egham was in Berks & Sussex in 1900 according to his birth certificate). Sad to say that I don't know very much about this chap! I don't think he took an active part in WWI. Richard was knocked off his bicycle on his way to work on Monday 30th November 1964 and died in Ashford Hospital the next day. Richard married Mary Elizabeth (Polly) Hyman in 1928. Richard & Mary had four children, their first born was my mother.
Nancy Hyman was born 02 Oct 1926 in Isleworth (in a maternity hospital for unmarried mothers) she was registered Nancy Hyman. I don't think Nancy knew she was illegitimate but it was a bit of a surprise to me; the family knew (secretly) that Polly (Nancy's mother, Mary Elizabeth) had had one child out of wedlock - but two! Well' yes. When her father registered her as Nancy Andrews in 1941, he would have had an affidavit declaring he was the father. Nancy marries James Wilfred Silver in 1947. James & Nancy had two children, my sister and me!
NOTE: Since the doubt over my mother's legitimacy has arisen, I've ceased researching this line as they may all have to be deleted!
For a complete descendant report for Rebecca Andrews, click here
ENTYMOLOGY:
Andrews
This surname is a patronymic of the English given name "Andrew", itself coming from the Greek personal name "Andreas" meaning "manly". The first of Jesus Christ's disciples is known by this name. St. Andrew is the patron saint of Scotland, and there is a legend that his relics were brought there in the 4th Century by St. Regulus. The personal name appears as "Andreas" in the Domesday Book of 1086, and the surname dates back to the late 13th Century. Variations in the spelling of the surname include Andros, Androes, Andrewes, and Androwes. ©Genes Reunited